Blurb (from Goodreads):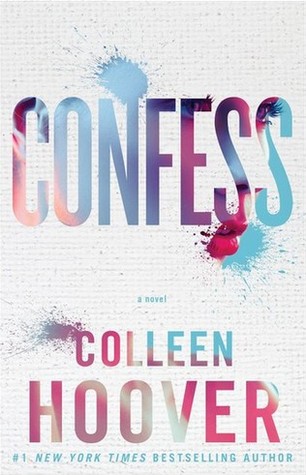 From #1 New York Times bestselling author Colleen Hoover, a new novel about risking everything for love—and finding your heart somewhere between the truth and lies. Auburn Reed has her entire life mapped out. Her goals are in sight and there's no room for mistakes. But when she walks into a Dallas art studio in search of a job, she doesn't expect to find a deep attraction to the enigmatic artist who works there, Owen Gentry. For once, Auburn takes a risk and puts her heart in control, only to discover Owen is keeping major secrets from coming out. The magnitude of his past threatens to destroy everything important to Auburn, and the only way to get her life back on track is to cut Owen out of it. The last thing Owen wants is to lose Auburn, but he can't seem to convince her that truth is sometimes as subjective as art. All he would have to do to save their relationship is confess. But in this case, the confession could be much more destructive than the actual sin…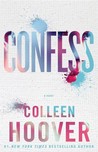 "I'll love you forever. Even when I can't"
Okay, this is hands-down the best Colleen Hoover book I have ever read, and I can't stop crying!
I loved the characters in this book. Auburn was so sweet, and tried so hard even when the odds were stacked against her, and Owen went above and beyond the call of duty to help his father, even when his father didn't thank him for it.
"It's just such a long walk from work to home, and long walks make me contemplate my life, and my life makes me cry."
I loved the storyline in this book, and I really loved the twists! This book surprised me more than once, and it was such a pleasure to read! I have to say that I am not usually a big Colleen Hoover fan, I normally give her books 3 stars, but this one was just beautiful. I loved the struggles, I loved how the pieces all slowly came together, and I loved the romance.
"It's been a long time since I've wanted someone to kiss me.
Or maybe it's just been a long time since I've allowed myself to feel this way."
The ending to this was surprising, and I really loved what we learned right at the end! It was so emotional, and put the whole book in perspective, and I just loved it. Read it! Please!
9 out of 10.