Blurb (from Goodreads):
Grace Knox has grown up hearing the folktales of her Irish ancestors, especially about the warriors who fought for control of Ireland. In 19th-century New York City, however, these legends are far from Grace's mind. She's much more concerned with how to protect her family from debt collectors, and whether her childhood friend Patrick Devlin will propose. Patrick is a member of the Fenian Brotherhood, a group of young Irish American men intent on fighting for the independence of their homeland, whatever the cost. Patrick and the Brotherhood use ancient magic to summon mythical warriors to join their fight to protect Ireland. One of them, Diarmid, finds himself drawn to Grace, and she to him. When Diarmid discovers that, in their desperation, the Brotherhood has also summoned a rival group of ancient warriors, he warns Patrick that there will be bloodshed. Grace is caught in the middle of two men she loves, and discovers she alone holds the power to save Ireland?but at a dangerous price.
This was an enjoyable story, although I did find it a bit confusing in places.
Half of this book revolved around Grace, and the fact that she had to get married because the family's money was gone (remind anyone else of The Luxe by Anna Godberson?). Anyway, she was to have a debut, and was to marry this man called Patrick who happened to be her best friend's brother, and thus save her family from ruin, as her brother had drank and gambled away all their money.
"Aidan wasn't drunk now, but there was a look in his eyes that I recognised; pinprick pupils. He'd been into Grandma's laudanum, no doubt."
The other half of the book was about a group of ancient warriors, called forth by the sounding of a special horn, and their plight to work out who had called them forth and why. It was these bits that were a bit confusing!
"The veleda will see the path," the archdruid sang. "She will weigh the task and choose the worthiest side.
The storyline in this was okay otherwise, and I did manage to work out what was going on eventually, the ending did leave us with a bit of a cliff-hanger though, so it will be interesting to see what happens in book 2.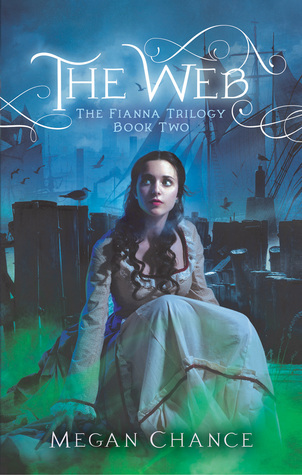 7 out of 10.