Sponsored post: I received a digital copy of this book for free on a read-to-review basis. Thanks to The Fantastic Flying Book Club, Egmont USA, and NetGalley.
An edgy fairy tale retelling of "Snow White" set in the world of Kill Me Softly for fans of Once Upon a Time and Grimm.

Faced with a possible loophole to her "Snow White" curse, Viv goes underground, literally, to find the prince who's fated to rescue her. But is life safe in the Underworld worth the price of sacrficing the love that might kill her?
(Source: I received a digital copy of this book for free on a read-to-review basis. Thanks to The Fantastic Flying Book Club, Egmont USA, and NetGalley.)
"There really is a monster after me, you know. The Huntsman. He's supposed to cut my heart out."
This was a really good fairy tale story, and it even had a bit of a darker side!
I really loved Viv and Henley in this, Viv actually loved her step-mother, and was upset by the way she treated her, and had suddenly turned against her, and I felt really sorry for her.
"She said 'One day I'll send you into the forest, and send a man after you to make sure you don't come back'"
Henley was totally head-over-heels for Viv, and you could see how much it hurt him that she had pulled away, and that she didn't trust him to save her. This pair just seemed meant to be, and it was hard to see them fighting.
"And what am I supposed to do? What am I supposed to do while you're figuring out if you want to date this guy?"
The sick feeling rose up in her again. Leaving Henley – choosing someone else – meant losing him.
"Whatever you want," she said. "I don't own you."
"Yes, you do, Viv. You know you do."
I even liked Jasper, Henley's rival for Viv, especially the way he flirted with her when he first met her, and tried to get her to be his princess!
"I don't get it." She gestured to the crowd of dancing princesses and princes, and the twelfth princess in particular. "Don't you have a princess already?"
"The twelve dancing princesses curse isn't mine."
"Then... what is your curse? Why am I here?"
"Why are you here?" He leaned in, so close she could see the silver flecks in his dark grey eyes. "You're here because I got tired of waiting for you to die."
The storyline in this was really good, and I liked how many different fairy tales were mentioned! I loved the 12 dancing princesses,
the girl who was forced to be silent and knit nettle jumpers to save her brothers who had been turned into swans,
the girl who coughed up flowers and jewels every time she spoke, and even Rumpelstiltskin!
I liked how we got lots of little twists in the story, lots of obstacles to overcome, and lots of evil people trying to stop Viv from getting her happily ever after!
The romance in this was just great! I loved Viv and Henley together, and even when they weren't being romantic with one another, their feelings shone through so strongly! You could just tell how much Viv wanted Henley, even though she knew she could never have him, and Henley's pain over losing Viv was just heart-breaking.
"He stroked her hair back from her face. Let his fingertips linger on her cheek. Waiting for something? But she gave him nothing. She didn't know what to give.
"Night, Viv," He said finally.
"Good night," she said.
His steps were softer as he left. He closed the door, and she touched her face where he'd touched it, knowing she wouldn't sleep for hours. Because he was gone."
The ending to this was so good! We got loads of action, loads of twists, several nasty fairy tale deaths, a wedding, and of course, a happily ever after ♡
8 out of 10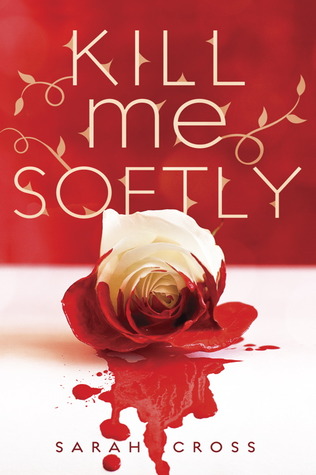 "After the Ball" is a short story set in Beau Rivage, a city where fairy tales come to life, and ancient stories are played out again and again. You can read more about the cursed fairy-tale characters of Beau Rivage in Sarah Cross' novel Kill Me Softly.
Sarah Cross is the author of the fairy tale novels Kill Me Softly and Tear You Apart (coming January 2015), the superhero novel Dull Boy, and the Wolverine comic "The Adamantium Diaries." She loves fairy tales, lowbrow art, secret identities and silence.
TOUR GIVEAWAY
Prize:

Win (1) signed copy of

Tear

You

Apart

by Sarah Cross (US Only)
a Rafflecopter giveaway
OTHER BOOKS IN THE SERIES:
http://theunofficialaddictionbookfanclub.blogspot.com/2014/11/ffbc-blog-tour-

tear

-

you

-

apart

-beau.html