Sponsored post: I received a digital copy of this book for free on a read-to-review basis. Thanks to Scholastic and Netgalley.
A lush and gorgeously written debut, packed with action, intrigue, and a thrilling love triangle.

Alexa Hollen is a fighter. Forced to disguise herself as a boy and serve in the king's army, Alex uses her quick wit and fierce sword-fighting skills to earn a spot on the elite prince's guard. But when a powerful sorcerer sneaks into the palace in the dead of night, even Alex, who is virtually unbeatable, can't prevent him from abducting her, her fellow guard and friend Rylan, and Prince Damian, taking them through the treacherous wilds of the jungle and deep into enemy territory.

The longer Alex is held captive with both Rylan and the prince, the more she realizes that she is not the only one who has been keeping dangerous secrets. And suddenly, after her own secret is revealed, Alex finds herself confronted with two men vying for her heart: the safe and steady Rylan, who has always cared for her, and the dark, intriguing Damian. With hidden foes lurking around every corner, is Alex strong enough to save herself and the kingdom she's sworn to protect?
(Source: I received a digital copy of this book for free on a read-to-review basis. Thanks to Scholastic and Netgalley.) Alexa is the best fighter in the Prince's guard, but nobody but her brother realises that she is actually a girl. There is unrest in Antion though, and Alexa must protect the Prince from those who would kill him. When she is attacked and kidnapped along with the Prince, she must work out how to both save the Prince, and guard her secret. Who has kidnapped the Prince? And what do they want? This was a really good YA fantasy and I really liked it. Let's just start by saying that this book was surprising, I mean like really surprising. Some of my expressions whilst reading this book went a bit like this…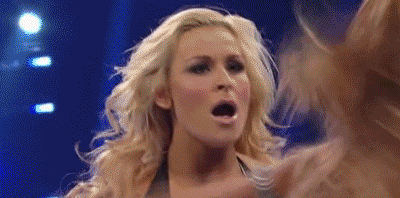 There were twists, there were turns, there were so any things I didn't see coming! It seemed like every time I turned the page something new was happening, and I was seriously enthralled. I have to say that Alexa was bad-ass. Not only had she managed to fool everyone into thinking she was a boy, she'd also managed to become the head of the prince's personal guard, and was able to beat anyone in combat.
There were a few moments when she did a bit of a girly swoon that annoyed me a bit, but otherwise, this girl seriously kicked ass.
The storyline in this was really good, I loved the number of twists and turns, and I loved the action. The romance was in the form of a love triangle, which ended up being equal parts sweet and sour, and really reminded me of the love triangle in 'Throne of glass'. I didn't mind the love triangle too much, but I really wished that things could have been simpler, and we could have had one love interest, and even a happy ending.
This book also had some really beautiful quotes, and I loved the way it was written.
"I couldn't breathe. I wanted him to keep touching me; I wanted to feel his whole body against mine again. But Rylan was here. Rylan was listening. Rylan, who had cared for me all along. "Thank you," I said, my voice unsteady, and somehow I made myself move and turn away from his touch to stare at the tent again, my heart hammering. Rylan's back was still turned to me, but I could see how stiff he was, as if every muscle in his body was clenched. "I hope you are able to rest well Alex," Damien said. "You too," I said, making myself close my eyes, to pretend I was going to sleep. But inside, I thought, Rest well? Is he serious? It was going to be a long night."
"You're perfect," He said roughly, cutting off my protest. "And if I had to do it over again, I would save you every time." His mouth closed over mine and there was no more thought. No more worry. No more pain or loss or fear. There was only Damian. His arm tightened around me, crushing me to him. I clung to him as his lips moved on mine with a need and hunger that nearly overwhelmed me."
Overall I really enjoyed this book, and I am really looking forward to the next one.
**Quotes may not be correct as have not yet been compared to a finished book.**