Blurb (from Goodreads):
Larissa Jacobs' financial debt is climbing after a failed attempt at becoming the next big thing in Hollywood--and now her roommate has asked her to come up with the rent by the end of the weekend or she'll be out on the street. But her roommate soon takes pity on her and offers to help her get a job working with him for an escort service. Larissa's first client is Senator Chase Underwood: gorgeous, married, and the current presidential candidate. Will his penchant for sexual domination destroy his prospects of world domination?

This is the first short story in the Power Players Series.
(Source: Downloaded for free from Amazon.co.uk)
This is a short erotic story about a girl called Larissa who is starting work at an escort agency to pay off her student loans, and her first customer – Chase Underwood – the future president!
Larissa is unsure what to make of this, as Chase is married, but she can't help herself anyway. The idea of being paid $5000 to have sex with the sexy future president? Awesome.
This was an interesting short story, only I found it quite funny that Larissa assumes that she will be expected to have sex with her client, when she claims to be working as an escort – not a prostitute. Aren't these sorts of 'escort' agencies illegal?
The 'love' scenes between the two are pretty hot, but don't expect much conversation! And there are also some, let's just say 'alternative', love-making situations going on as well.
This brief excerpt is not the full story between these two, and the action just ends suddenly to be continued in the next instalment.
Overall; an interesting short, but felt like the first chapter of a book.
6.5 out of 10.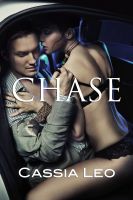 This book was free when I downloaded it yesterday - it may or may not still be free today!