Blurb (from Goodreads):
YOU CAN'T PICK YOUR FAMILY...
Death by Chocolate is her favorite dessert. And those knitting needles aren't just for craft projects. To most people, Gin Bombay is an ordinary single mom. Then again, they don't know she's from a family of top secret assassins. Somewhere between leading a Girl Scout troop for her kindergartner--would nooses count for a knot badge?--and keeping their puppy from destroying the furniture, Gin now has to take out a new target.
BUT YOU CAN PICK THEM OFF
Except this target has an incredibly hot Australian bodyguard who knows just how to make her weak in the knees. But with a mole threatening to expose everything, Gin doesn't have much time to let her hormones do the happy dance. She's got to find the leak and clear her assignment...or she'll end up next on the Bombay family hit list.
(Source: Downloaded for free from Amazon.)
Ginny Bombay is a widower, a single mother to 5-year-old Romi, and oh yes, an assassin.
As a member of the Bombay family she's been trained to kill from the age of five, and has been a working assassin since the age of 15. Now she lives comfortably on the family's trust fund, and only does a couple of jobs a year.
An unscheduled family reunion is coming up though, and this only happens if someone is in trouble! Ginny can only wait to find out what is going on, and exactly what the consequences will be for her and her family, and life isn't going to stop until she finds out. She's got an assassination to take care of, a new puppy to look after, 4 dozen cookies to bake for school, and a daisy scout club to run. Not to mention telling her daughter that she will grow up to be an assassin, and the gorgeous Australian Diego to keep entertained. All in the life of an experienced assassin…
This book was a really enjoyable read, with fun, humour, romance, mystery, and of course; murder. Ginny is a fantastic character, she was so vibrant and full of life, and her romance with Diego was smoking! I loved all the little assassin touches and hints and tips, and the way that the author managed to make being an assassin seem like a normal, everyday sort of job!
Diego was a totally steamy love interest, and I was so glad that he wasn't the one that Ginny was sent to kill! I loved the mystery that went along with Ginny's assignment, and how devoted she was to both her job and family, and I also liked the quirk that the Bombay's used with regard to names.
I'd probably describe this book as chick-lit meets crime novel, but there's a little bit of everything in there. Well worth a read.
7.5 out of 10,
Author Interview -
Leslie Langtry
When did you start writing?
As soon as I could hold a pencil. Of course – it was all nonsense, with the liberal use of the word 'poop.' I've always written, I just waited until I was 38 to try writing a novel. I wrote 3 before I sold the fourth one – 'Scuse Me While I Kill This Guy. Selling that was an awesome 40th birthday present.
What was your inspiration for the 'Bombay Assassins' series?
I had a dream about Gin Bombay. When I woke up, she wouldn't stop talking to me – which seems a bit schizophrenic, until I sat down one day and wrote the first chapter. It was downhill from there. My husband is in executive protection – a bodyguard – and has hundreds of books on assassination – which helps. I've always liked strong women characters (Wonder Woman is my muse – but we MUST do something about her costume) and I like the idea of a normal (seeming) woman doing what no one thinks she's capable of.
What three words would you use to best describe the series?
Can I use compound words? I'd say 'dark humor,' 'dysfunctional family,' and 'sad lack of Muppets.'
What are your favourite things about Ginny?
The way she looks at family. She is part of this crazy family that really, is a lot like mine, except that we don't kill people for money. Gin keeps her sense of humor where they are concerned – and I think that's saved me from killing people at family reunions. No one can do anything about their family…not even Gin Bombay.
How do you think you would react if you found out that your other half was actually an assassin?
I'm not sure that I would be surprised, really. He's in Special Forces, served in two foreign wars, worked for the State Police and has been a bodyguard. I'd just want to make sure he's killing the right kind of bad guys.
Can you tell us if you're working on anything else right now?
I'm working on a collection of short stories based on the Bombay Family's 'hits' throughout history. It's called SNUFF THE MAGIC DRAGON & OTHER BOMBAY BEDTIME STORIES. I'm a total history geek, so I'm having WAY too much fun with it – especially with the Rasputin story.
Other than your own, what are your favourite books?
Two books got me started writing a novel; Allison Pearson's I DON'T KNOW HOW SHE DOES IT, and Hugh Laurie's THE GUN SELLER. I'm a bit of an anglophile, so I highly recommend Jerome K. Jerome's THREE MEN IN A BOAT: TO SAY NOTHING OF THE DOG. You can see the books that have made me laugh recently on my Goodreads page – they are

too numerous to list. As for American authors – my favorites right now are Libba Bray and John Scalzi – of theirs I loved BEAUTY QUEENS, & OLD MAN'S WAR.
-
what's your favourite treat?
Cake and ice cream. Hands down – best thing ever.
-
What's your Favourite place to read/write?
I read in bed every night. I write with my laptop on the sofa in my living room. There's a huge window there and the animals come sit with me, which is nice – because I like them.
-
If you won the lottery what would you most look forward to spending money on?
A new office built off the living room with a guinea pig run and an aviary for the zebra finches. There would be floor-to-ceiling windows and a big, overstuffed chair and ottoman for me to write in. And while the contractors were building that – I'd be at Disney World.
-
If you could live anywhere in the world, where would it be?
I love living in the Quad Cities – right on the Mississippi River. My family is all there. Every winter I say that we're moving to New Mexico or Costa Rica. My husband and I tell the kids we're retiring to Cuenca, Ecuador. I LOVE San Francisco. I guess the answer is – I don't know.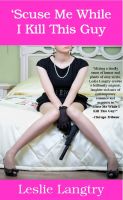 Smashwords
Don't forget that this book is the first book in the 'Bombay Assassins' series! There are 4 other great books after this one :)
Win a $10 gift card to either Amazon or Barnes and Nobel
OR a book of choice up to $10 from Book Depository (free delivery only)
Winners choice!
a Rafflecopter giveaway