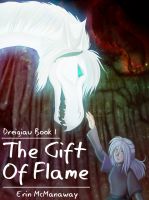 She doesn't believe the Dreigiau exists. He's about to prove her epically wrong. In order to protect the one she loves, AsaHi sets out to find the truth behind Nefol's Dragon Patron. Only, things don't go as planned when she unknowingly opens a gateway between her world and the Arweinydd realms. This wouldn't be a problem if all the Arweinydd were as benevolent as Zemi Dreigiau. But they're not.
(CLICK ON THE PICTURE TO GO TO SMASHWORDS)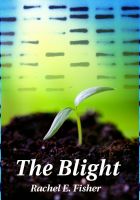 Given my own enthusiasm for this sort of thing, I've decided to release the original backstory of Eden's Root. For those of you who love the science-fiction aspect of Eden's Root, I think this will be a winner. I also wanted to reveal this to show how drastically a story can change from first to last drafts. This entire backstory was in the first version.
(CLICK ON THE PICTURE TO GO TO SMASHWORDS)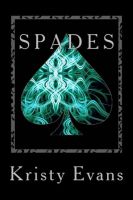 17-year-old Calise Thomas grieves her mother's death. As she trains with Chris and his friends at a cabin in the woods, she realizes why they live in the forest - to hide their identities and profession. With each of them wearing a spade tattoo, she tries to investigate the purpose behind this mysterious mark, while at the same, figuring out who she is and what she's capable of.
(CLICK ON THE PICTURE TO GO TO SMASHWORDS)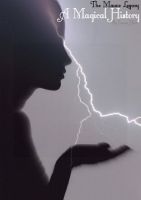 Lily Mauve's parents move her 1700 miles across the country to the town of Salem and into the 400 year old family home. It's here Lily discovers the extensive magical history of the Mauve family, learns about her own powers and falls deeply in love with her new best friend's brother. But she must fight for the safety of those closest to her, even when disaster strikes and her world is shattered.
(CLICK ON THE PICTURE TO GO TO SMASHWORDS)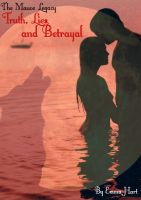 Lily is mourning the death of her father when she comes into contact with a werewolf pack. But she has reason not to trust them all. Uncle Kev makes a discovery that could change the way they view the fight while she fights an unseen enemy that puts her relationship with Josh to the test. Through her heartbreak she must stand up and be the leader she can be, especially when her friend is kidnapped
.
(CLICK ON THE PICTURE TO GO TO SMASHWORDS)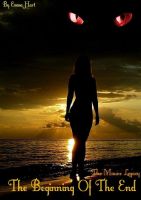 A rescue mission, coming face to face with a notorious witch hunter and destroying an old, evil building - its all in a days work for witch, Lily Mauve.
With Ivy safe, Lily can justify a week in Florida to see Grandma Bea with her Mother, sister Rose, best friend Ava and boyfriend Josh. But of course, like everything in Lily's life, it's just not that simple. Another family secret is waiting to be uncovered. Two untrained witches are joining their ranks along with a small coven of vampires.
(CLICK ON THE PICTURE TO GO TO SMASHWORDS)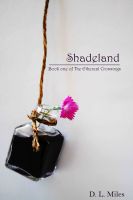 It's been one year since the creatures of Shadeland have exposed themselves to the world, but 17 year old Liv doesn't really care; she knew of them long before anyone else did because her best friend Luke is one. But when women begin dying in her hometown, Luke gets blamed for the killings because he isn't human and it sets Liv on a mission to find out who the killer really is, or what it is.
(CLICK ON THE PICTURE TO GO TO SMASHWORDS)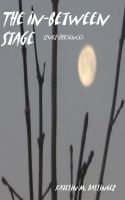 When orphan Selena Resse is adopted by a strange couple who live in the middle of nowhere, she begins to question why they would live so far from civilization. She soon discovers that her adopted parents are not who they appear to be and a turn of events put her and the people around her in danger...
(CLICK ON THE PICTURE TO GO TO SMASHWORDS)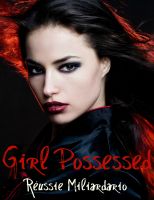 Magic, Danger, Romance! In her post apocalyptic world, Cordellia thinks she is a typical, average teenager until one morning she is shocked out of her mind when she sees her body changing into a mythological being. As the mysteries of her life unravel, she discovers she has a mission of great heights. Together with her soul mate, they have to chose between saving the world or themselves.
(CLICK ON THE PICTURE TO GO TO SMASHWORDS)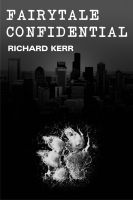 Andy Clarke is a kid from the wrong side of town. Except this town is where they used to make folktales. After years of decline they're finally making a new one and Andy gets his big break. Then an actor is murdered. Unwittingly Andy and his friend Beau are drawn into the corrupt underbelly of the folktale world. Everybody has something to hide and it leads all the way to the top.
(CLICK ON THE PICTURE TO GO TO SMASHWORDS)
Dio "Playboy" Rodríguez and his childhood sweetheart Jennifer know they are soul mates. But his juvenile delinquent ways land him in prison boot camp. They promise each other they'll stay together no matter what and Dio promises to turn his life around. Only when he gets out of camp, he finds she's getting ready to marry someone else. So he goes to her church on her wedding day. PART 1
(CLICK ON THE PICTURE TO GO TO SMASHWORDS)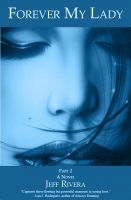 Part 2,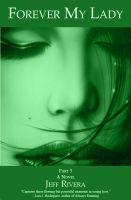 and part 3!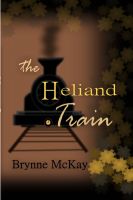 Thirteen-year-old Jacklen Endervaar is a paper boy on the legendary trains of the Innanan Empire and aspires to one day be a train engineer. Jacklen's world is literally turned on its head when in an accident he falls under the wheels of a train. He survives the accident but finds something quite unexpected that jars him from his comfortable dreams.
(CLICK ON THE PICTURE TO GO TO SMASHWORDS)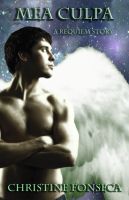 Everything has a price, especially duty. And love. Azza's attacks are always deadly...ALWAYS. But that was before Nesy. And before Mikayel and Zane. Now, death has a new enemy. But, what's the cost for saving a life? MEA CULPA follows one angel's quest to save his best friend.
(CLICK ON THE PICTURE TO GO TO SMASHWORDS)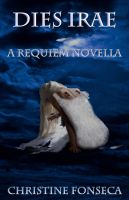 Some sacrifices should never be made—even for love. Caught in a struggle for power with unseen demonic forces and Azza, and fighting against his rising emotional attachment to Demi, Mikayel must now decide how much he is willing to sacrifice for his new found love—a decision that could reignite an ancient war and will threaten the only thing that matters to the angels, the survival of humanity.
(CLICK ON THE PICTURE TO GO TO SMASHWORDS)
ENJOY!